Back From Costa Rica
---
[ Follow Ups ] [ Post Followup ] [ The Venomous Snake Forum ]
---
Posted by Nightflight99 on May 07, 2003 at 10:50:59:
In Reply to: Back From Costa Rica posted by Matt Harris on May 07, 2003 at 09:46:20: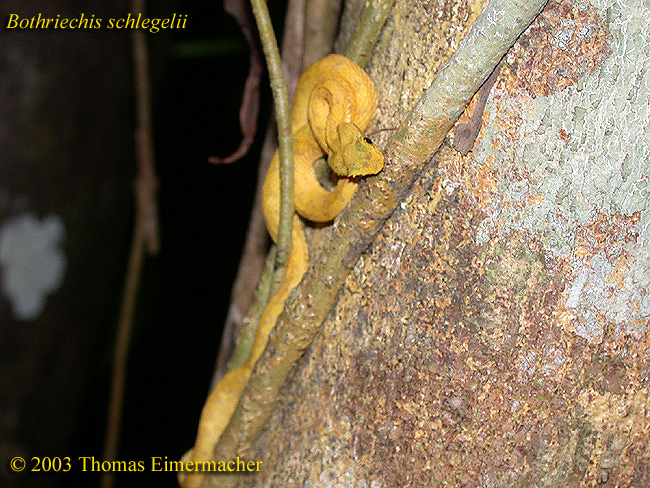 Very nice, thanks for posting. I also recently returned from spending several weeks in Costa Rica. Pictured above is one of several Bothriechis schlegelii I found in Cahuita, Limon.
Further herp sightings included a young Boa constrictor imperator catching and swallowing an adult bronze-backed climbing skink (Mabuya unimarginata), numerous iguanas and other lizards. Pictured below is the Boa c. imperator swallowing the skink.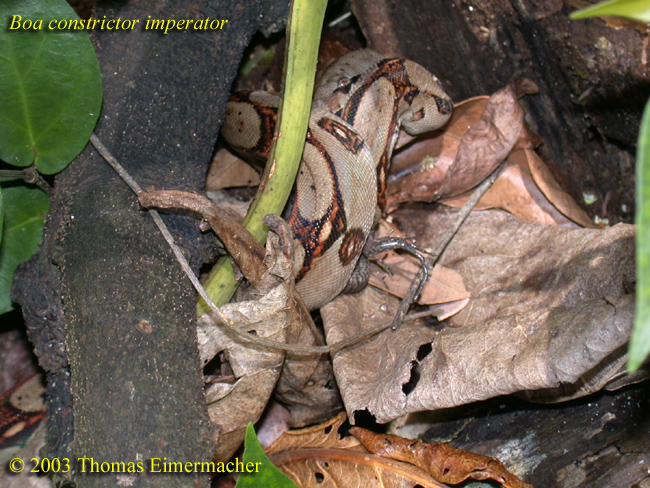 Best,
Thomas Eimermacher


---
---