My new blood finally ate! Pics and stuff
---
[ Follow Ups ] [ Post Followup ] [ The Python Forum ]
---
Posted by AmyG on May 03, 2003 at 07:28:21:
In Reply to: My new blood finally ate! Pics and stuff posted by hades-raptor on May 03, 2003 at 06:50:16: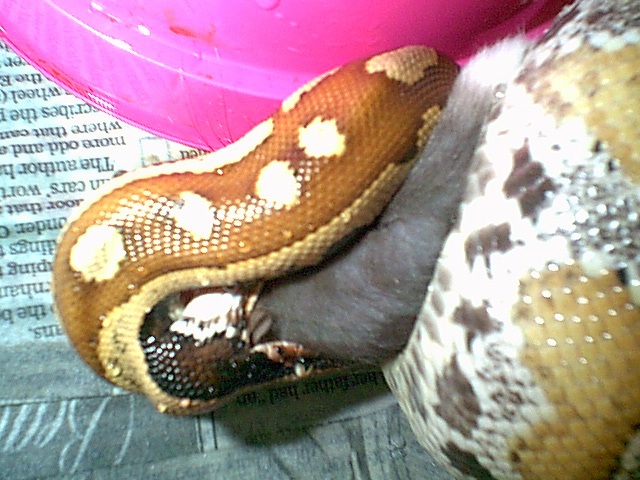 I remember you were saying she had an RI. You said you cured with a bovine medication? Odd... I have never heard of that. Did your doctor recommend that? 3 shots huh? Man, it takes weeks if using Baytril.
Anyways, I am very glad she ate for you. She is so beautiful...that's what I am looking to get, an orange head p. curtus. I noticed you had her in a high humidity plastic box set up.Since I began to use that set-up a few years ago, I have never once had a problem with my bloods eating or anything.
She's your first right? Believe me, she wont be your last. Something about bloods... one is never enough! I keep quite a few different species and they are my fav's of all time.
Once they begin to eat... these guys will keep going and going. I just bought another female Brongersmai a month or so ago, and this girl eats better than my older one! They are awesome! And so sweet. I am very happy for you Randilyn. Have fun with her.


---
---