Looking for information on C. transversus
---
[ Follow Ups ] [ Post Followup ] [ The Crotalidae Forum ]
---
Posted by Brad Alexander on February 03, 2003 at 21:43:00: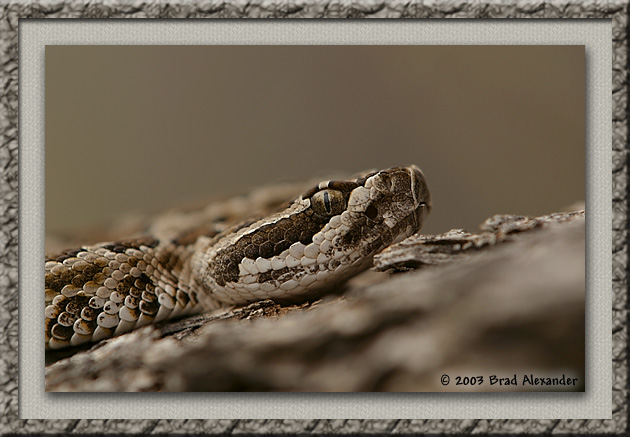 I know I am asking a lot here but is there anyone out there that has information and/or pictures of Crotalus transversus. I have recently become interested (and no, not interested as in I want one, purely curious) in some of the rare species of Crotalus. I have poked around on the internet and have found very little on the species (for obvious reasons). I know there are some seriously knowledgeable people that contribute here so I figured it was worth asking.
Thank you,
Brad Alexander
By the way, here is a picture of a neonate oreganus I found on Saturday.



---
Try... Kenny Wray 02/04/03 (2)
---