getting in first!
---
[ Follow Ups ] [ Post Followup ] [ The Taxonomy Forum ]
---
Posted by Raymond Hoser on March 07, 2002 at 04:31:00:
In Reply to: Scientific names and Irian Jaya carpets posted by Steno on March 06, 2002 at 02:23:04: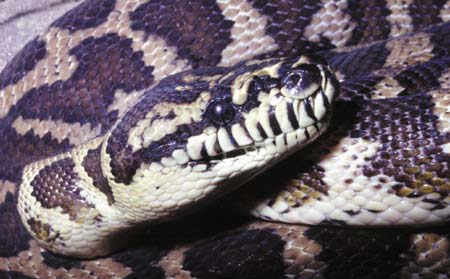 Before the usual suspect drops in his few cents, I'll take your post (Steno) as tacit support for my formal splitting of the Irian Jaya/PNG Carpet snake into a different form (harrisonii) instead of "sp." or "subsp."
Thank you for stating the obvious as it may escape a few others.
As I've always said, taxonomy should be an assessment of the evidence and not a game of politics.
Anyone with hands-on experience of these snakes (and not some dimwit in a musty old Uni half-way across the globe) would know that these snakes are different from the type form and that formal recognition of the fact was a case of when not if and the only real question was who would actually take time out to write the description.
PS for those people looking at naming a new species, there's a great new Adelotus from central Qld just waiting to be named.
Happy herping.


---
---