HerpFest 2003 *pics*
---
[ Follow Ups ] [ Post Followup ] [ Louisiana Gulf Coast Herp Society Forum ]
---
Posted by Nightflight99 on April 26, 2003 at 20:45:02:
This was the first year of what will hopefully become an annual event, HerpFest at the Louisiana Nature Center in New Orleans East. We had a number of tables, live animal displays, presentations, and activities going on, on what was likely the most beautiful day of the year. It was great fun, and we're hoping for an even better turnout & member participation next year!
Anything from gigantic tortoises to South American dart frogs were presented to the curious visitors, who were enjoying the exotic animals and picture perfect weather alike.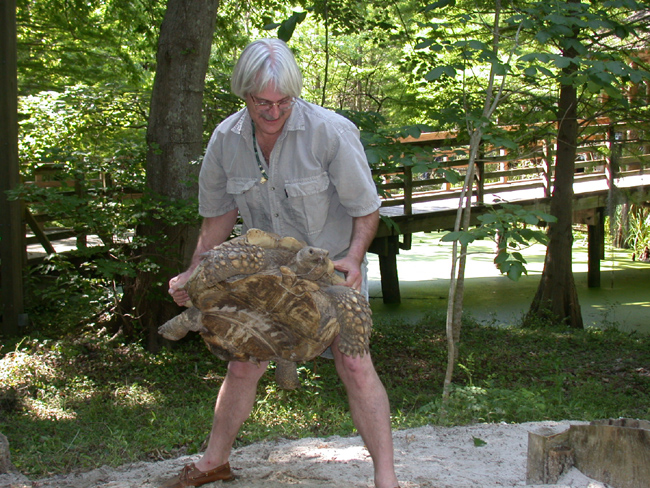 Joe M. in his attempt at the tortoise-throwing competition... :-)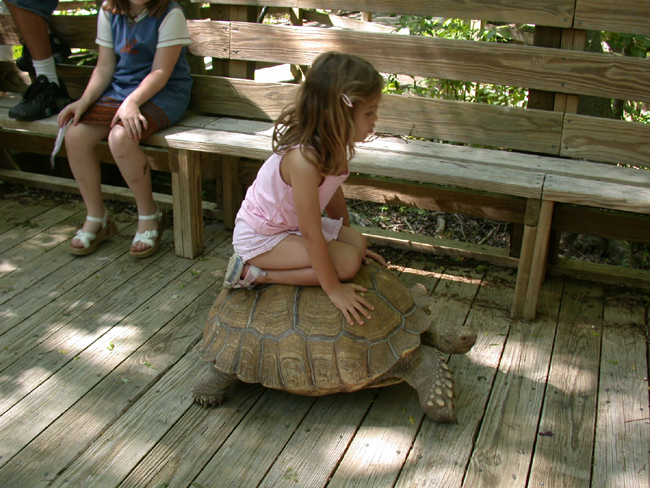 Transportation was provided courtesy of Tortouise Limousines, Inc.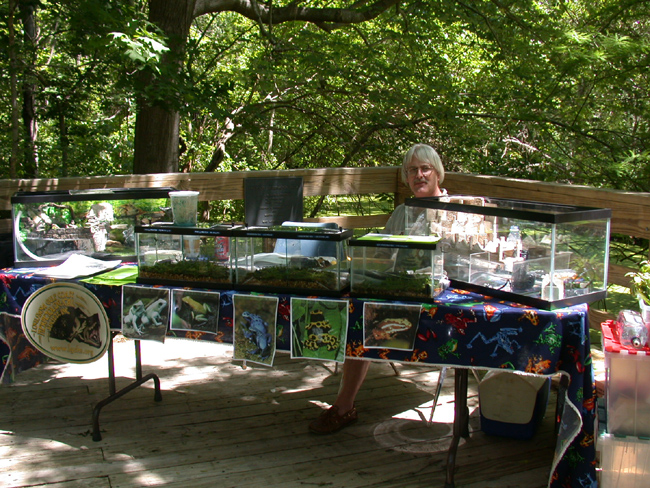 Joe M. and his display on vivarium creation & poison dart frogs
---
---