LGCHS members was this show in Louisiana ? more
---
[ Follow Ups ] [ Post Followup ] [ Louisiana Gulf Coast Herp Society Forum ]
---
Posted by Scale on October 29, 2002 at 18:25:15:
In Reply to: St.Bernard Reptile Show *pics included* posted by nightflight99 on October 25, 2002 at 19:41:47:
:Well, its great to see that we finally have an online forum. These forums provide a great way to communicate amongst fellow LGCHS members, without having to forward e-mails to the list.
:Pictured below are a few shots from the St.Bernard Reptile Show earlier this month. We did have a table there, and numerous members stopped by and hung around.
: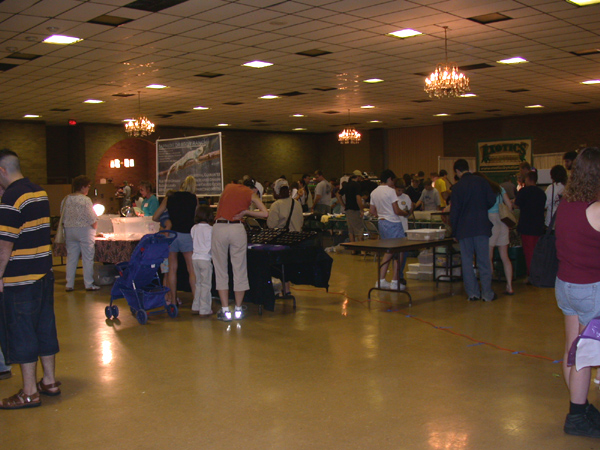 :This is an overview over some of the vendors and visitors that were present at the show. It seemed that the attendence was a bit below the standard achieved during the past few years, and I'm certain that the Hurricane scare had a bit to do with it. Nevertheless, we may want to help by promoting the show a bit next year, especially since we are always looking to sign up new members at these events.
: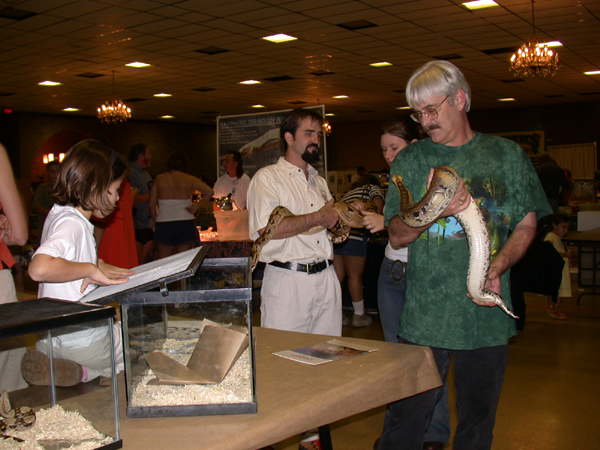 :It was great to see that people with educational interests were mingling among the vendors this year.
: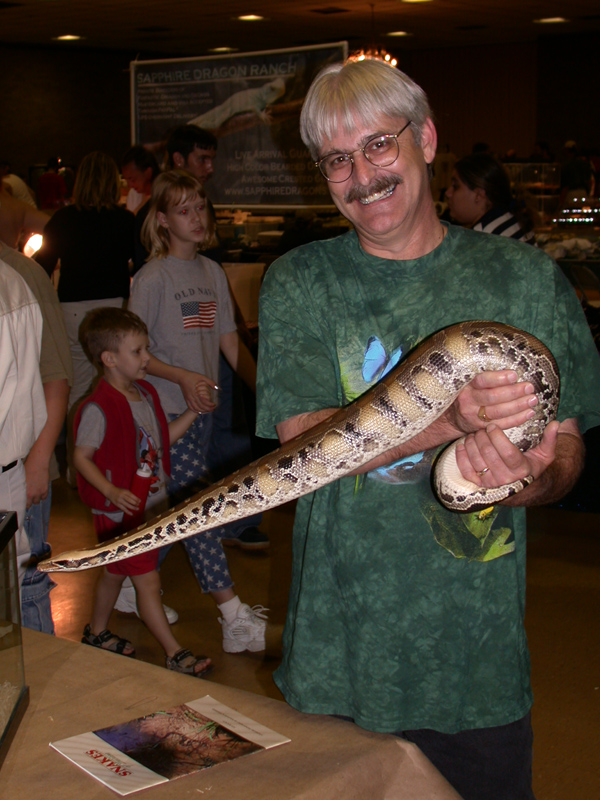 :LGCHS member Joe Mathis demonstrating how to hold a blood python in a straight line... :)
: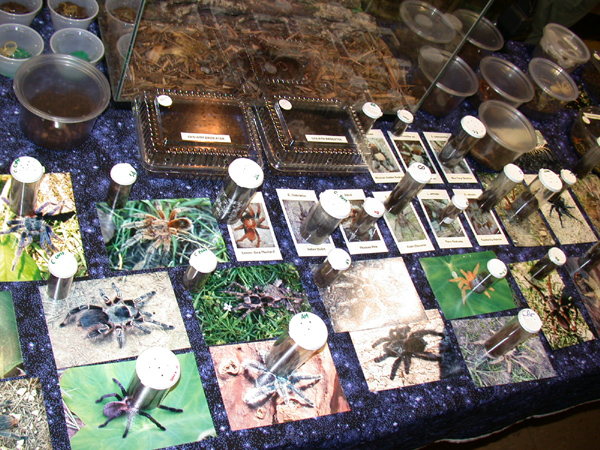 :An invertebrate vendor from Alabama offered a variety of interesting spiders, centipetes, and scorpions.
: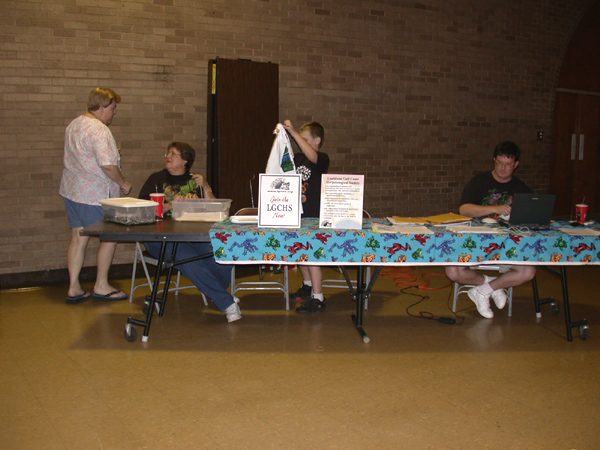 :The LGCHS table at the show. One suggestion for improvement regarding our table: Since most visitors are attracted by displayed setups and animals, it may be more productive for us if we have a few nice looking animals in attractive setups for display. Most people won't investigate much at the sight of a table with stacks of paperwork, but will readily come running if some interesting animals are presented.
:Regards,
:Thomas Eimermacher

Hello I'm not sure where St.Bernard is I live in Southwest Arkansas a would be interested in going to a show in La. but I didn't know they had one there. Great pictures looks like fun!! Take care, Scale



---
---