Oh no...there's something wrong with one of my eggs....PIC
---
[ Follow Ups ] [ Post Followup ] [ The Ball Python Forum ]
---
Posted by JP on May 05, 2003 at 21:00:19:
I really need some help. It's terrible. There is this strange brown and tan growth protruding from one of my eggs (see picture below). What can I do?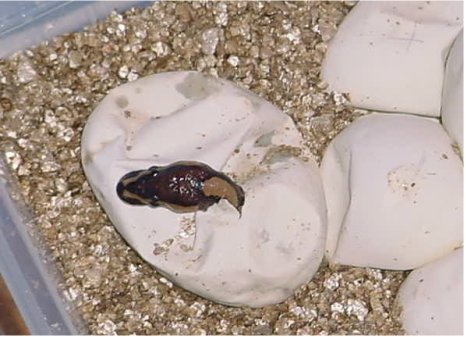 Seriously though, how cool is that. Now how am I supposed to go to work tomorrow?

---
---