More FWC breeding questions...
---
[ Follow Ups ] [ Post Followup ] [ The Rear-Fanged Forum ]
---
Posted by Nightflight99 on May 11, 2003 at 10:59:10:
In Reply to: More FWC breeding questions... posted by Sybella on May 10, 2003 at 18:09:34: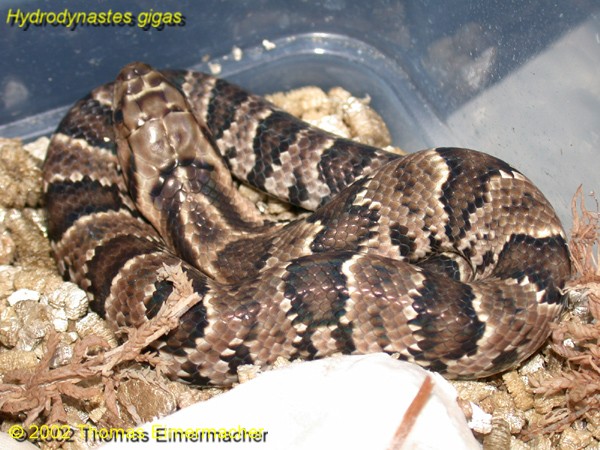 How many young is average for these guys and is the incubation time the average 60 days?
False water cobras can produce fairly large clutches of reportedly up to 36 eggs. However, a clutch of that size is certainly not the norm and should be regarded as the upper limit. Furthermore, the claim that Hydrodynastes gigas lays between 30-42 is obviously plain false information. I would place the average clutch size at between 9-18 eggs.
Incubation period varies, depending on the incubation temperature.
Regards,
~TE
---
---