FWC-minimum breeding size??
---
[ Follow Ups ] [ Post Followup ] [ The Rear-Fanged Forum ]
---
Posted by Nightflight99 on May 11, 2003 at 10:52:30:
In Reply to: FWC-minimum breeding size?? posted by Sybella on May 08, 2003 at 19:56:35: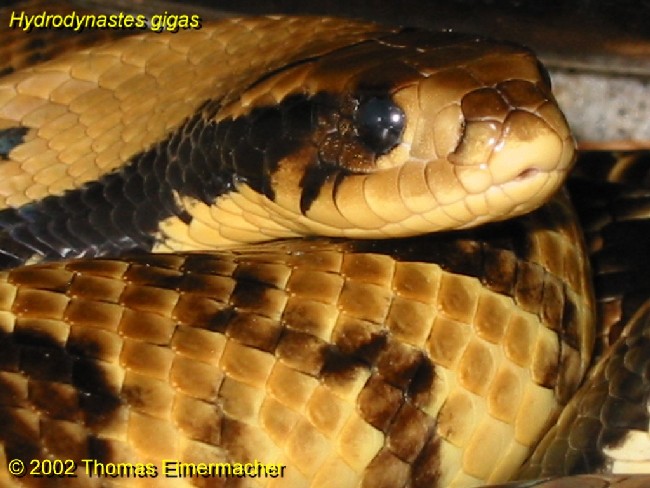 How big do these guys need to be? Is 59 inch female too small? What's the minimum size for the male?
There is no precise length or size that would accurately classify a given species to be sufficiently large enough to reproduce. However, most false water cobras probably reach sexual maturity around 1200mm (~4ft), depending on husbandry conditions and feeding schedule. However, snakes that are mating that early will often fail to produce fertile eggs or fail to ovulate at all. I would consider 1500mm (~5ft) a more suitable size for Hydrodynastes gigas to reproduce. At 59", your female should be large enough.
Hope this helps.
Regards,
~TE


---
---